What is Portis?
Portis is a software wallet. A software wallet is a more convenient way of storing your crypto assets. While hardware wallets, such as KeepKey, are more secure, wallets like Portis have no cost barrier of entry, do not require a physical device, and can be logged into from any machine (as long as you remember your password)!
How Do I Create a Portis Wallet?
Getting your wallet setup to use takes no longer than five minutes.
Log in if you have already created an account with Portis.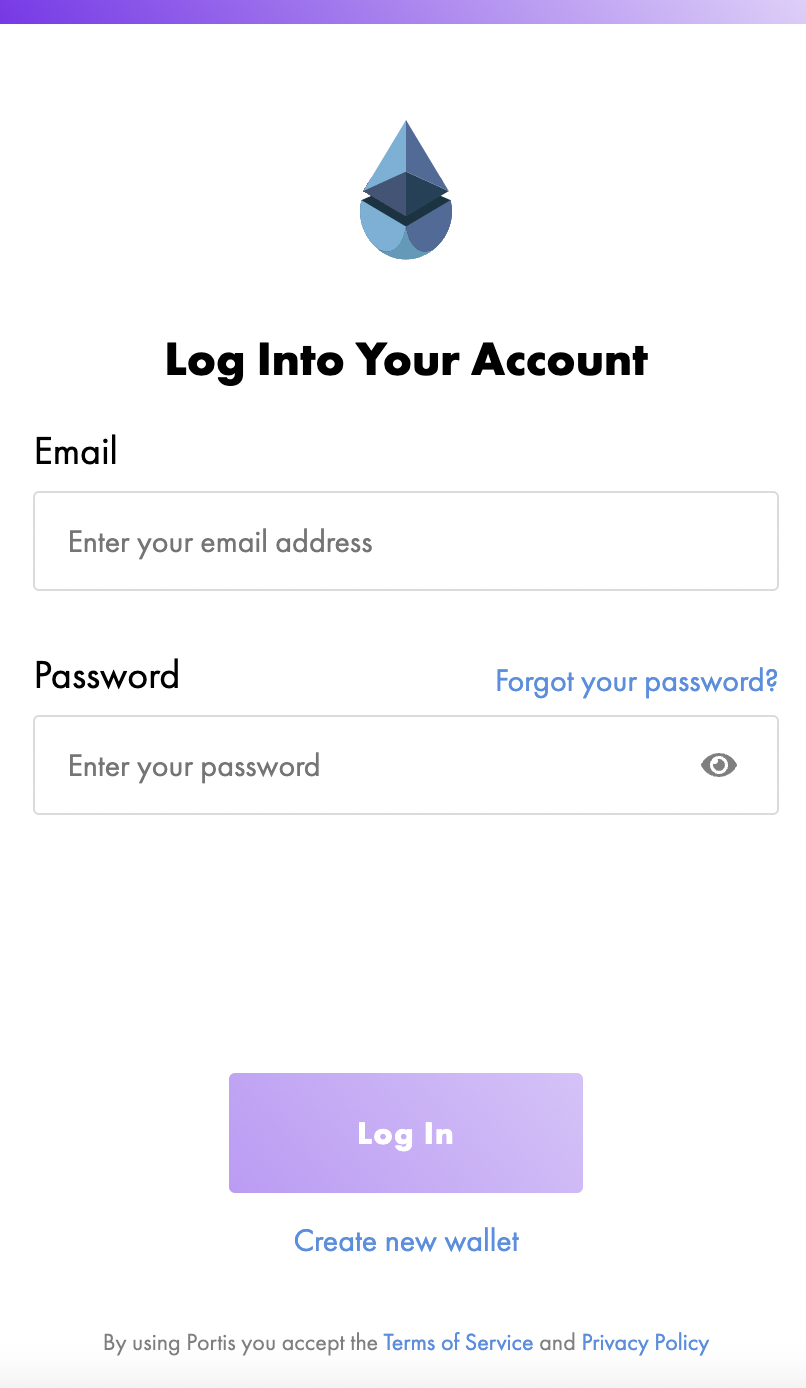 If you are new, click "Create new wallet".
You're almost finished! Enter a valid email address and password (twice). Click "Register".
IMPORTANT: If your password is lost/forgotten you will not be able to access your funds without knowing your password. Please see this link for instructions on securing your password and password recovery key.
How To Delete Your Wallet
If for some reason you want to delete your wallet/account, follow the instructions below:
1. Go to the settings/menu page on your Portis wallet.
2. Click "Delete Account".